AnandTech Live Blog: The newest updates are at the top. This page will auto-update, there's no need to manually refresh your browser.
11:59AM EDT – Complete with prices
11:59AM EDT – Newegg posted Intel 13th Gen Core (Raptor Lake) processors for sale earlier this morning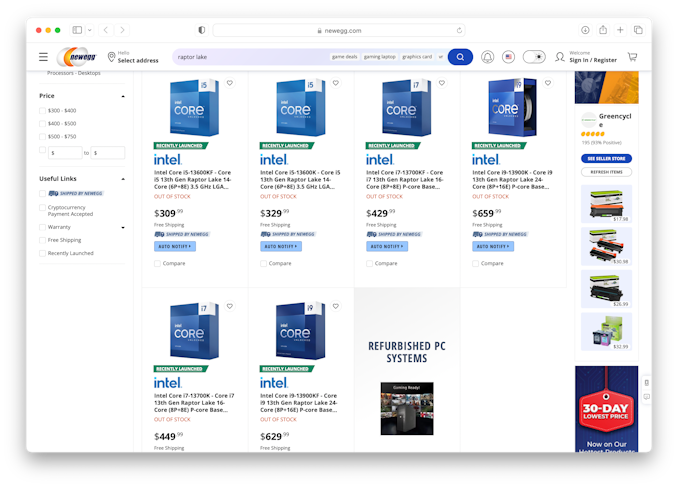 11:58AM EDT – But first, a spoiler:
11:58AM EDT – Being an in-person event, this should be a more leisurely paced event than the kind of rapid-fire keynotes we've seen during the pandemic
11:57AM EDT – Ryan here, in both senses of the word. Intel is hosting this year's event as an in-person function at the San Jose Convention Center, my home away from home
With AMD's big Ryzen 7000 launch having only taken place just yesterday, Intel is expected to showcase its next generation of products for consumers. Leading the keynote will be visionary Intel CEO Pat Gelsinger, with talks also expected from CTO and SVP Greg Lavender and founder and CEO of Landing AI, Dr. Andrew Ng.
The live blog will start with the opening keynote from Intel Innovation at 9am PT / 16:00 UTC / 18:00 CEST.